Details
Get your business off the ground by coming up with an idea that will help you make money doing what you love!
Overview
This is the perfect place to start your online business! In this mastermind, I will discuss the key decisions and commitments we must make to succeed in business. You will learn about online businesses and how to use the internet to expand your online presence.
I'll also guide you through an exercise to discover your skills, talents, and experiences that could inspire your next big company idea and how to validate, so you know you're on to something excellent!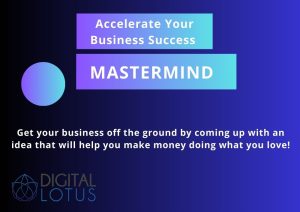 Who is it for?
This mastermind is for you if you have a dream or a burning desire to develop your own incredibly successful business but have been failing to get started or achieve success.